CDK is developing original semiconductor products based on manufacturing know-how, rich experience, test skill.
Switch IC that switches the wireless communication at high speed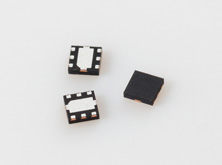 Mobile phones and wireless LAN are essential for high-speed wireless communication. Switch IC role is to switch the sending mode and receiving mode in these.
Specialty
CDK provides low-loss, high-isolation, high-linearity switch IC,by using leading-edge GaAs wafer and own design know-how.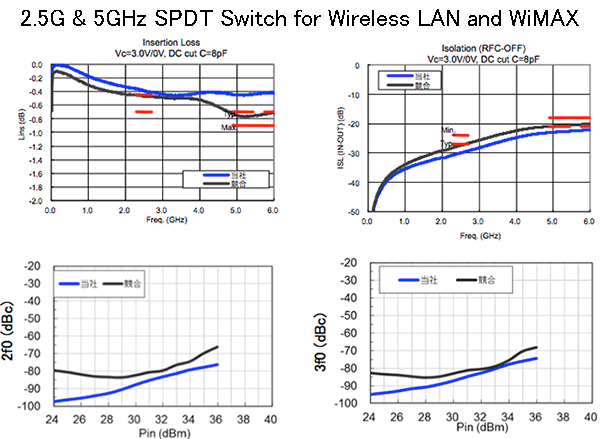 Production line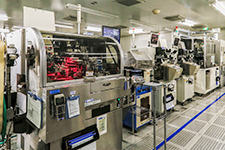 Our packaging know-how and high-speed testing technology can realize high-throughput and low-cost mass production.
Sample shipping
For products or services, please contact us from below
CDK products and services
RF Semiconductors OSAT
CDK manufactures products with high quality and reliability by own know-how and design skills, which have been cultivated in closely cooperating with major manufacturers.

Original Semiconductor Products
We develop RF device for wireless communication. One is ultra-low noise HEMT in the reception for satellite broadcasting, which receives weak radio waves from aerospace with high sensitivity and amplifies. And the other is Switch IC of wireless LAN, which performs switching of transmission and reception in the network connection, such as PC.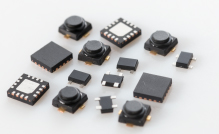 Reliability Test Service
CDK evaluates product quality from every angle drawn on our semiconductor manufacturing technologies and experiences.
RF semiconductor product which requires experties will be supported by our specialized staff.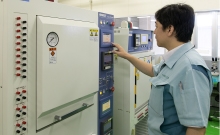 CDK Pickup

This tiny semiconductor on the finger tip is installed in the signal receiving part of wireless communications.
So-called Hollow package of CDK's production technology is applied in here.
You might be also interested